I am delighted to spotlight on Linda McBain, a therapist, who I met many years ago in the early days of my business. Linda is extremely gentle, but I found her to be a powerful therapist. She is an incredibly humble woman ,with great empathy – an open heart indeed.. I definitely recommend her gentle therapies Linda says
"I love working in harmony with the Organica J essential oils and balms, as they work in flow with my crystal and reiki sessions" and in her own words she goes on to say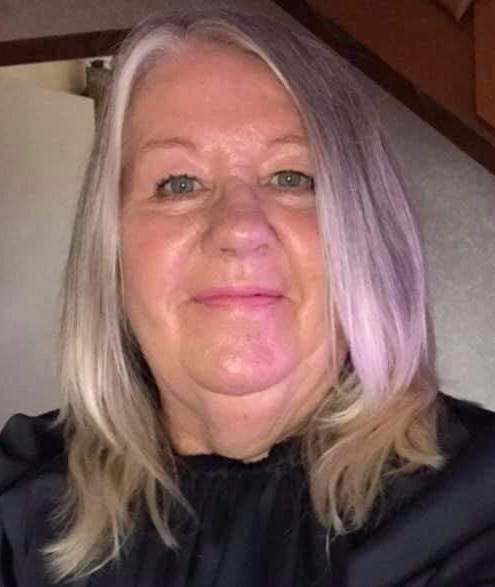 "All benefit the therapies I offer ,as a place of well being for my clients, the environment and the earth. I am in full harmony of my mind, body and soul when working with these oils and balms . These essential oils work hand in hand with the crystals bringing in from the Earth the most healing precious tools that Mother Earth has to offer It allows us to live in a harmonic lifestyle in all aspects of our life mind body, heart and soul.
We as a family have been buying from Jacqui, for over twenty years and we have have loved every part of our experience. All products have been made in balance with Mother Earth, each artisan piece made with love and nurturing care.
The therapies I offer are Reiki, Self Love and Crystal Therapy . Within these therapies there are many treatments, depending on the client and what they need.
The therapy I often start with is a hand reflexology using a baby crystal and essential oil of rose. Whichever hand is your prominent hand we start with. Both hands are treated in the same way. All the time the crystal and essential oil are instrumental to open heart, and opening up your meridian points and clearing your chakras. It is a very unique and individual treatment .
I have been guided to offer the Self Love Workshops. I have found through doing therapies with clients, that self love is truly needed. The workshops will offer a space to bring back your own self worth and self love. You will be given the opportunity to tap into your own divine healing energy. This has been so beautiful to be a part of, as I see clients opening up to their own sacred intuition.
Having practiced Reiki for over 15 years, I was intuitively guided to offer the teachings of Reiki. It opens up so many beautiful energies for you and your journey. I act as a gatekeeper for you to embrace your own healing through a universal energy.
I am honoured to be offering Reiki Levels to pass on the teachings of Dr Usui and the Reiki way of Life. Call me for details of dates available for you..
I was also guided to offer up my knowledge on crystals. My crystal course will run over a few months starting in June 2022. On this course, I am working in harmony with my daughter Nicola, as she has extensive knowledge of the crystal guardians and has been working with them for over 20 years. There is so much information to learn about these amazing earth guardians . It's time for me to share this with you. Having done an extensive crystal course many years ago, and now having so much experience working with clients with crystals since then. It is now time to pass this knowledge onwards. Nicola and I have created a Crystal Course in harmony with our crystals and Mama Earth and we look forward to sharing it with you.
Linda sees clients in Aberdeen, Scotland, UK. Her contact number is 07989 636295
Linda runs a private Facebook Group called Open Hearts for those who wish to join with her there. Or connect with her on instagram