Introducing a product range that will benefit you, your customers and your business.  Our quality Scottish artisan aromatherapy products are available at extremely attractive wholesale prices to retail outlets and qualified therapists.
Call us on now on 01330 850257 or email jacqui@organicaj.co.uk for your wholesale list of products and for how to set up an account with us.
Join with our existing 20+ outlets and many therapists offering high quality products, combined with a level of exclusivity – and enjoy the benefits.
We are currently looking to expand further into the UK and Europe, so you could be the first in your area to offer this range.  It is never a problem to offer full sales support to you – our valuable clients, when it is required.
This support includes expert advice on aromatherapy and/or the products whenever you and your clients need it.  We believe in giving a first rate service and are very proud to offer testimonials here from a small selection of our happy customers.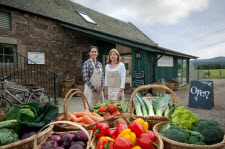 Finzean Farm Shop
"Jacqui Christie's enthusiasm and passion for Organica J is apparent in her attention to every detail of her products. She is involved in the growing, picking and sourcing of the ingredients which go into them to ensure the highest quality. Everything she makes is 100% natural, handmade in small batches and personally packaged in an environmentally friendly way. Organica J sells extremely well for us, our staff love recommending it and we have customers who will make a special journey just to buy Jacqui's products". Catriona Farquharson, Finzean Estate Farm Shop, Finzean, Aberdeenshire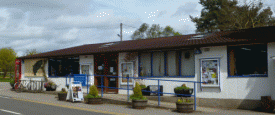 Phoenix Apothecary, Findhorn Community
"We love these products. Its so great to find a local supplier and good quality ingredients. Our sales testify to the fact that our customers also love this range!" Staff of the Phoenix Apothecary, Findhorn, Moray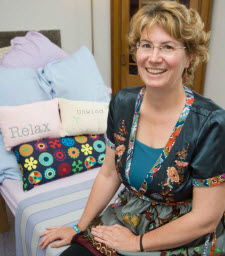 "The Organica J balms, which are freshly made, are absolutely fabulous to use on my clients at the end of a reflexology treatment.
 There is always something in the range that can help a skin problem or an inflammatory condition".
 Dr Melanie Jones, Paradise Clinic, Kemnay, Aberdeenshire