Loch Arthur Farm Shop
The Farm Shop  has become a much treasured and appreciated destination in Dumfries & Galloway. Ideal for those who appreciate quality food both sourced and produced with care and integrity.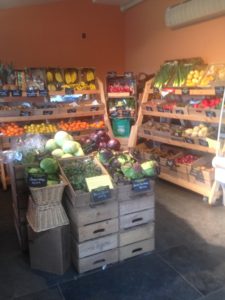 They are proud to live up to that title by offering a fantastic selection of their  own organic and locally produced foods:
Artisan cheeses and dairy products produced on the farm.

Breads and rolls baked fresh daily in the Loch Arthur bakery.

Organic meats from their own and locally reared animals … expertly butchered in their own butchery.

An extensive range of organic fruit and vegetables carefully sourced or, where possible, grown in Loch Arthur gardens.

Cakes, pies, biscuits, dips, chutneys, and much more, produced in their Farm Shop kitchen.
The Cafe
The Café serves a delightful range of cakes, soups and light meals produced from the finest ingredients…. predominantly organic and very fresh.
The kitchen has become the pulsing heart-beat of the Farm Shop. It is a supportive environment where members of the community work alongside people employed from the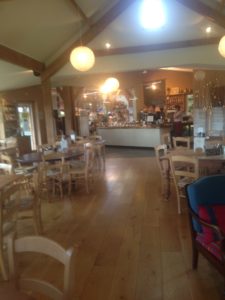 local area.  They turn the finest ingredients into a mouth-watering array of sweet and savoury products. These cakes, pies, biscuits, dips, cooked meats and chutneys find their way into the café and onto the deli counter shelves.
The café has become a much appreciated meeting place in Dumfries and Galloway, valued not only for its fine, simple food and drinks but also for its quality of light, warmth and tranquillity.  The café menu is simple, honest, hearty and wholesome.
The Cafe and Farmshop is open Monday-Saturday.
The Loch Arthur Community
Loch Arthur is a working Community which includes men and women with learning disabilities. There are eleven houses in which altogether more than 75 people live, including about twenty-eight people in supported tenancies. There is a farm, a large garden, a creamery, a bakery, craft workshops and a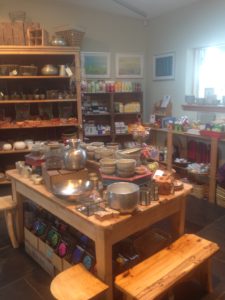 thriving farm shop and cafe.
Loch Arthur is a shared way of life in a modern rural Community which offers security as well as support for each other through the challenges of daily life. They are committed to the fulfilment of the individual through a diversity of relationships and activities which create authentic social integration.
Organica J will be at Loch Arthur Creamery and Farmshop on Saturday 22nd September 2018, to talk with customers and answer any questions they may have on the products Loch Arthur stock or general aromatherapy queries.