Chiropractor – Dr Nimarta Paul MSc (Chiro), MScApp (Paediatrics) DC FRCC
Dr Nimarta is an experienced bespoke Chiropractor and Mentor offers multidisciplinary services and care, for physical, emotional, nutritional and spiritual cultivation of health and wellbeing.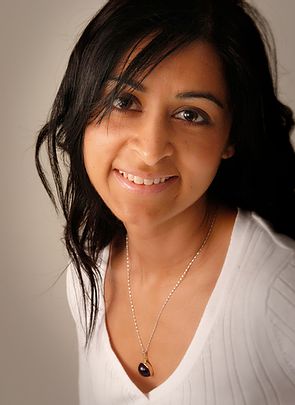 Services include Chiropractic, Cranial-sacral Therapy, Applied Kinesiology and Nutrition, Genius Biofeedback Practitioner, Mentoring for exceptional living, Spiritual healing.
She lives and breathes for a greater world also specialising in helping mothers and babies have the greatest possible start in life with chiropractic care and love.
Helping Patients Achieve Optimal Health
Dr Nimarta Paul is passionate about life, health, and fitness, helping patients achieve optimal health and be the best version of themselves. She graduated in 2002 from Anglo-European College of Chiropractic University College and later completed Masters degree in the field of Paediatric Musculoskeletal Health. Nimarta is committed to provide and support tailor made solutions for her patients healthcare journey.
As an experienced Chiropractor and health specialist, with extensive knowledge, understanding and techniques, which includes chiropractic neurology, rehabilitation, applied kinesiology and cranial-sacral therapy. Nimarta cares for all ages of the community and family, including prenatal, pregnancy, paediatric and elderly. With additional focus on how to benefit from lifestyle and nutritional choices.

Having a special interest in pregnancy and paediatrics, Dr Nimarta aims is to provide a high level of care throughout pregnancy ensuring comfort and safety, including aftercare once your baby has arrived.
In August 2005 Dr Nimarta was involved in a road traffic accident and had a near-death experience, waking up paralysed on her left. Her dedication and passion for mind, body and soul healing has lead her to discover new holistic healing techniques. Through her understanding and use of ancient holistic techniques she has no physical symptoms, see article in blog. This has lead her to develop, inspire and empower limitless abilities in her clients as a Life Performance Mentor.
​Dr Nimarta travels the world attending the industry's most influential seminars and training for her own professional and personal growth. As an experienced navigator of life, Dr Nimarta mentors individuals, leaders and entrepreneurs to become a force for good living with passion and purpose.
Based in Aberdeen, Scotland, Dr Nimarta also offers a virtual teletherapy service.
"When you touch one thing with deep awareness,
you touch everything."
– Lao Tzu
Email:drnimartapaul@gmail.com

Mobile: +44 (0) 7527276341
Phone:+44 (0) 1224 323693