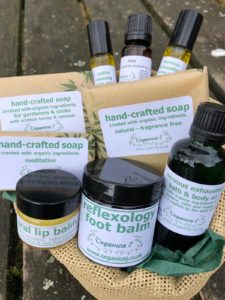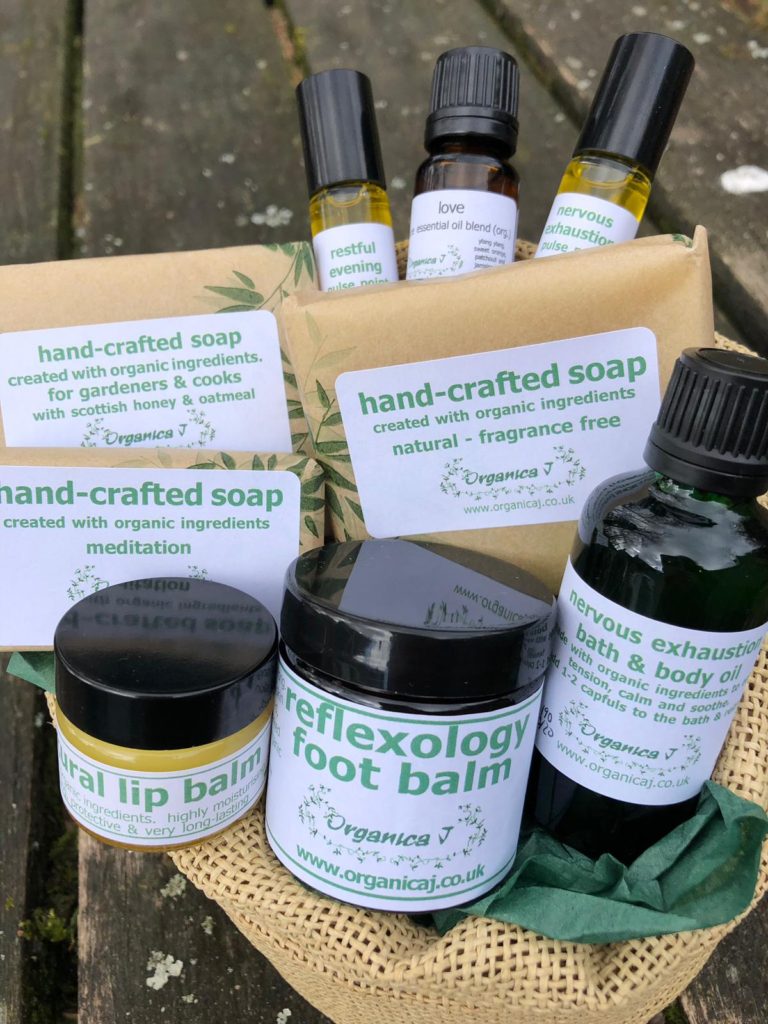 Win an organic Mother's Day hamper worth over £50! All you have to do is LIKE our Facebook page and SHARE the competition post 👍
One lucky winner will be selected at random and will win this hamper full of natural products, handcrafted in the North East of Scotland.
The hamper includes:
Restful Evening and Nervous Exhaustion Pulse Point Roller Balls – relaxing, calming and to aid sleep at bedtime
Organic soap (natural, gardener's and cooks, meditation) – our soaps create a rich lather leaving skin feeling soft and smelling great!
Reflexology foot balm – for tired and overworked feet, providing deep moisturising qualities.
Natural lip balm – provides a protective and soothing layer to give you soft lips.
Nervous Exhaustion Bath and Body Oil – to be used in the bath to help you wind down and relax.
Love essential oil blend – Soothe troubled emotions, calm frustrations and irritations. Use a couple of drops of this blend in an oil burner or diffuser, on a tissue by your bed, or diluted in a carrier oil of your choice for use on the body.
The competition closes at 5pm Monday 25th of March so we can get the prize to you in time for Mother's Day 
This competition is open to UK residents only.
Good luck! 💚