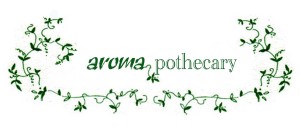 I have this year been working a lot with grief and loss, both with many of my clients  – and in my own life too  -after losing my lovely dog Bruno, in late January.  Essential oils and blends are incredibly gentle, while being amazingly powerful to help manage these difficult experiences.  I'm working with someone right now who is caring for someone with a terminal condition, the essential oils are a excellent tool to support, calm and uplift.
If I was asked to use a single oil for use for grief and loss I would choose from this list:  neroli, rose otto, roman chamomile, petitgrain, cypress, frankincense, clary sage, lavender.
Having mentioned all the individual oils I would reach for, it would be much more normal for me to use a blend.  I am deliberately using low levels of essential oils, when faced with these emotional circumstances it is definitely a case of 'less is more' with essential oils.  The first choice of essential oil blend would probably be 1 drop rose otto, 2 drops frankincense, 1 drop cypress.  Use in a diffuser, or oil burner.  Alternatively the way I prefer to use a pure essential oil blend is on a tissue by my pillow overnight.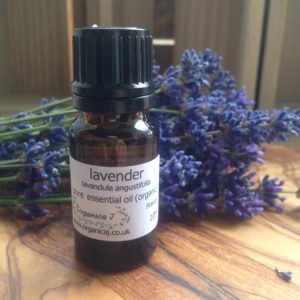 If you prefer a blend for use on the body, mix these essential oils with a carrier such as sweet almond or sunflower (10ml) for using on the body.  I recommend to clients to use a blend with carrier oil on the upper chest area, gently rubbed into this area of the body before sleep, then again if you wish to use it during the day, especially when you are feeling very affected with grief, some people also like to use a blend on the pulse points on the wrists.
Another helpful blend would be  1 drop neroli, 2 drops lavender, 1 drop roman chamomile.  Or 1 drop rose otto, 2 drops petitgrain, 1 drop clary sage.  Use these blends in the same way as suggested above.
My recommendation would be to use a blend that you like the smell of very much,and the gentle, comforting fragrance will soothe you when you need it most.  For an 'off the shelf' ready made blend, you could find our Aromatherapy Bath & Body Oil Restful Evening which contains lavender, rose geranium and roman chamomile, very helpful indeed.
Everyone reacts differently and copes with grief and loss in a different way, there is no textbook way to manage it.  The joy of essential oils is there are so many different oils to choose to suit our differing needs and when you blend them together they give a more powerful synergy – and create a completely new fragrance.  You can tweak the amounts of each essential oil in the blends to, which will create yet another fragrance.  Find an oil or blend that really resonates with you right now.  Be aware also as you journey forward through processing these emotions, you may be drawn to different oils or blends, and I would recommend that you listen to your own inner guidance on this.
In this article I have spoken solely about a self-help aromatherapy approach to grief and loss.  Some of my clients first came to see me for aromatherapy massage because they were looking for help and support with their emotions.  Again, you may find yourself attracted to different therapies, find the one which is most aligned to your own individual needs, but you could find therapy and/or counselling extremely helpful.  Talking about your grief and loss to sympathetic friends/family members or a trained professional can be greatly comforting.
Be gentle with yourself, and take time to take care of yourself at all times.  This is true for everyone, but especially for those who care for others, as they often do not see themselves as a priority, but  ideally to care for others, we firstly need to be ok ourselves.
If you have a complex medical history/medications always check with your GP before using essential oils, or ask a qualified aromatherapist