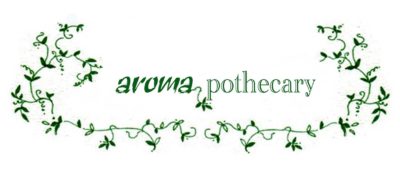 Create a Relaxing and Therapeutic Bath Using Organic Aromatherapy Essential Oils
When things get busy at this time of year, it is a good time for taking just a little time out at the end of your day.  Using aromatherapy essential oils in your bath, may help you power through the next few weeks.  Use them every night if possible or 2 or three times a week, if every night is not possible.
When you are using essential oils safely in the bath it is best to use 4-6 drops and dilute them in a little carrier oil such as sweet almond, olive or sunflower.  Alternatively you can use a little milk or alcohol.  All these mediums help the essential oils to disperse in the water.  
Place the oils with the dispersant of choice in your bath and swirl the water around to further disperse throughout the bath.  A warm bath will increase the amount of essential oils that penetrate the skin by as much as 100%, so no more than 6 drops are required.
You can use a single oil such as sweet orange or lavender, but I always like to blend a few to suit my particular needs at any given time.  The different blends that you can create with oils are endless, but I love the blend of roman chamomile (1 drop), lavender (4 drops) and vetivert (1 drop) — soothing,
de-stressing and gentle on skin.  For clearing the mind and calming emotions with cypress (2 drops), frankincense (2 drops) & sandalwood (2 drops).
Another gentle blend which gives a relaxing, but can provide a gentle uplift of mood is  sweet orange (2 drops), frankincense (2 drops), petitgrain (1 drop).   It is good to keep the oils changing from time to time, to ensure optimum efficacy i.e. don't use the same blend for weeks.
If you feel too time pressured to be blending essential oils for yourself – try our Aromatherapy Bath & Body Oils which are already safely blended to create your therapeutic bath using aromatherapy.  Use 1-2 capfuls in the bath and swirl the water to help disperse.  You can also use the Bath & Body Oils on the body as a moisturiser after a shower.  Choose from Restful Evening with Lavender, Rose Geranium and Roman Chamomile, Nervous Exhaustion with Rose Geranium, Lavender, & Basil, or Aching Limbs with Lavender, Rosemary & Basil.
If you have a complex medical history/medications always check with your GP before using essential oils, or ask a qualified aromatherapist