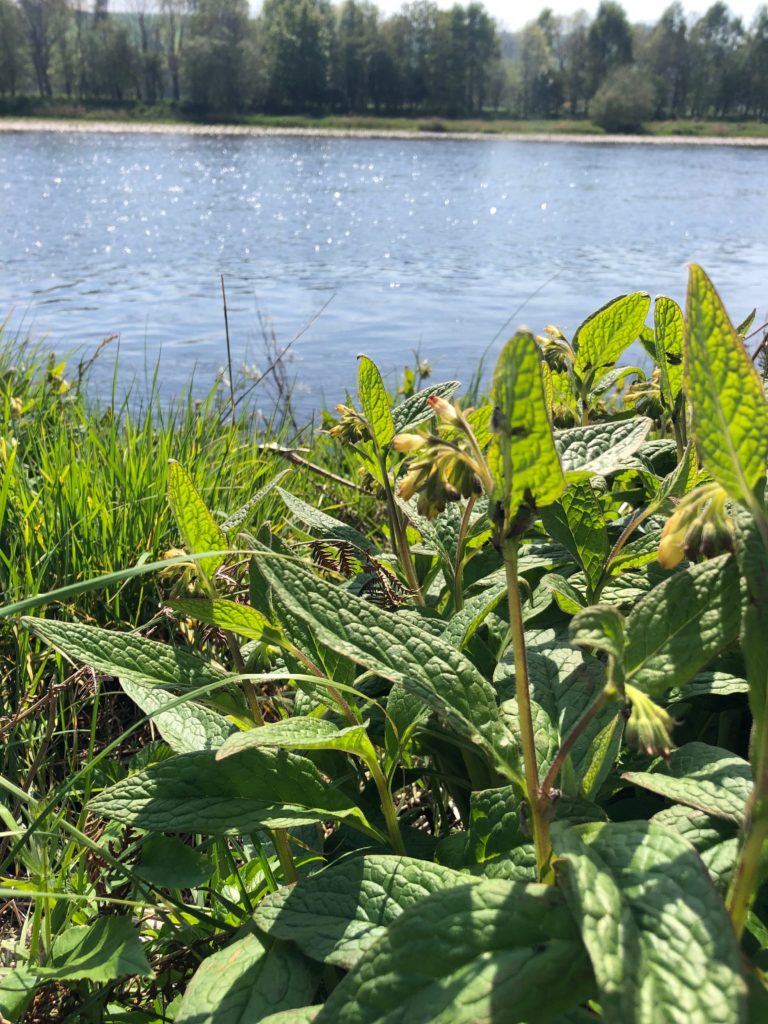 We are very close to finishing our 2019 Comfrey harvest. A warm, dry spell brought the herbs up to being ready for harvest quickly this year, but then the cold, wet weather came in and we were delayed starting due to this.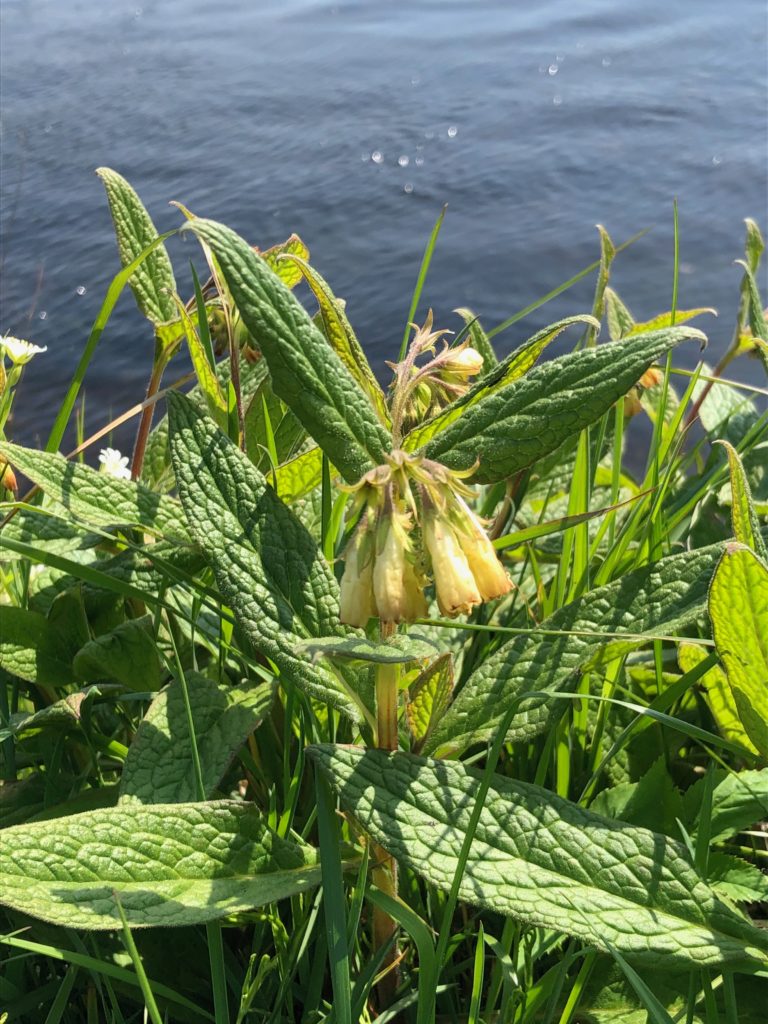 Actually this is the first year that we have been up against the constant wet weather. In years past there has always been plenty of dry days that have allowed us fairly easily to get the harvest completed. I do have to juggle with other business commitments, that sometimes do end up being on a dry day, which is extremely frustrating. However, after some concentrated efforts and great help from family, we have managed to get it within a few litres of completion. So that feels very good.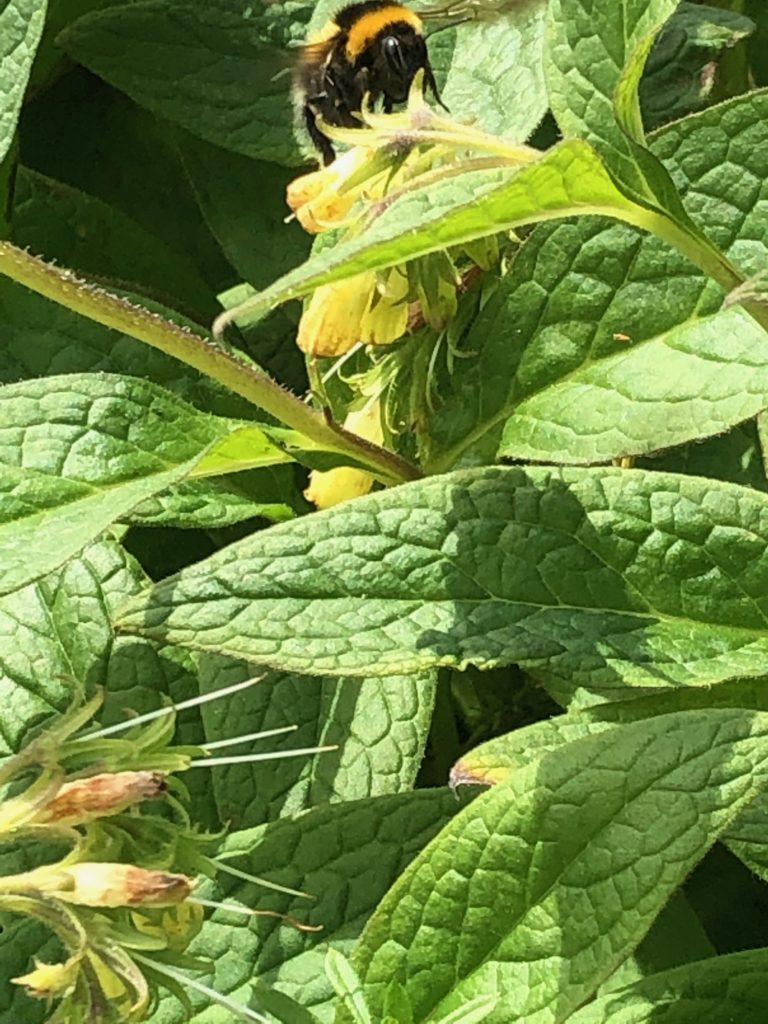 The comfrey herbs this year are small, due to the warm spell bringing the flowers out before the plant had grown to its full height. We wild harvest the comfrey and we only use the leaf of the plant for our comfrey oil. The leaves however are in very good condition and will produce a good quality comfrey macerate. I use organic sunflower to macerate the comfrey and I use a cold process maceration. No heat is applied and the process is entirely natural.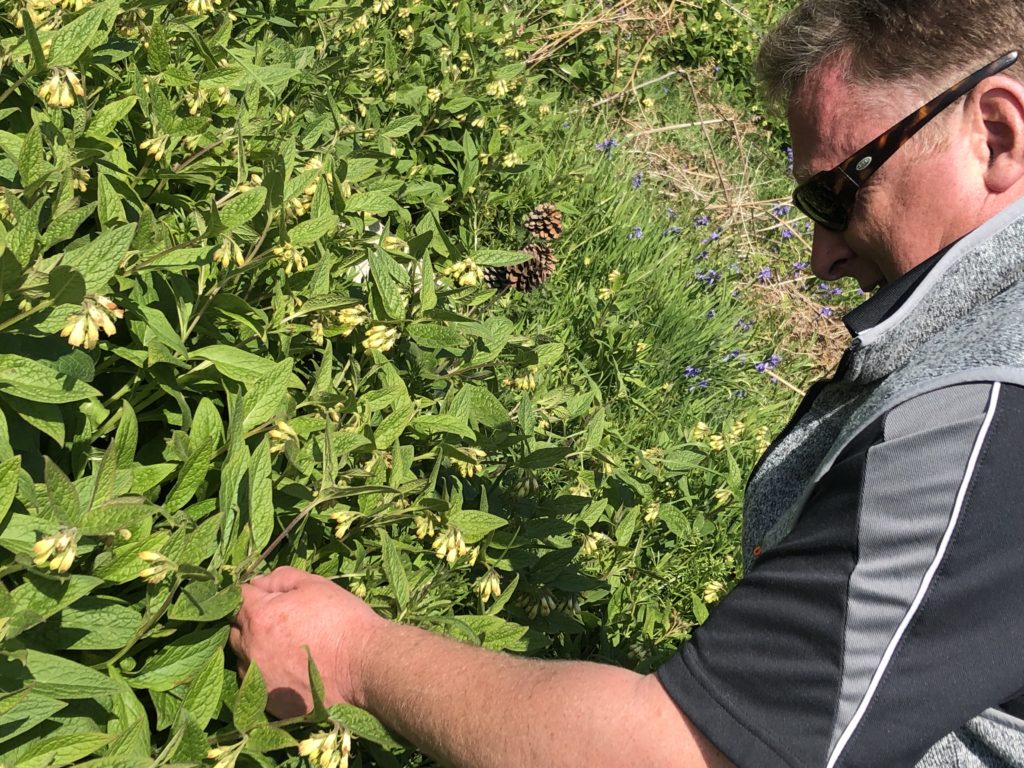 When harvesting we are careful to pick only the best quality leaves, free from insects, complete, undamaged, new growth, no older leaves. They are all green, juicy , luscious looking leaves.
We pick in a private piece of ground in Aberdeenshire, that is protected from the use of fertilisers and pesticides. There is visually no difference in the environment during or after the harvest. The bees and butterflies who love comfrey are undisturbed and unaffected as they love the flowers, which remain untouched.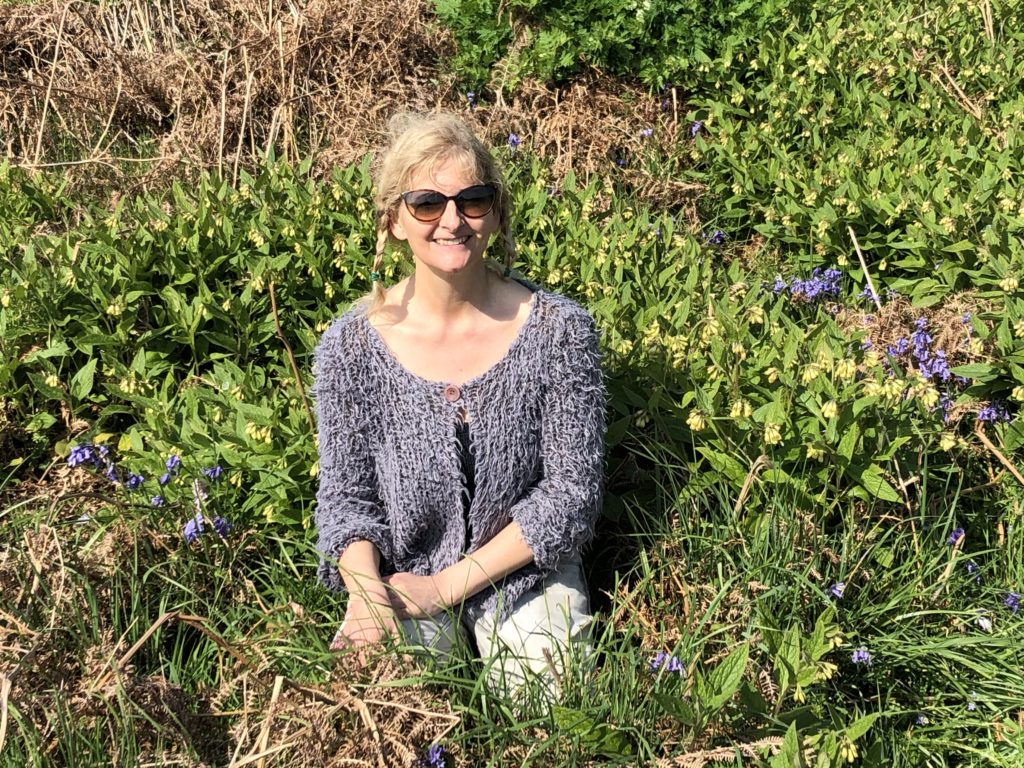 We use the comfrey oil from this comfrey harvest 2019 in our Scottish comfrey range of artisan skincare products, which are some of our best sellers. Comfrey has been used since ancient times for skin issues and was known as 'knit bone' and 'woundwort'.