Welcome to another of Organica J's Top Ten Uses! Here I focus on 10 helpful uses for Lemon Scented Tea Tree. This is not an extremely well known essential oil, but it is an essential ingredient in my Midges & Mozzie Balm. I do love it, and do also use in it my aromatherapy practice, so I would like to share some of its uses with you.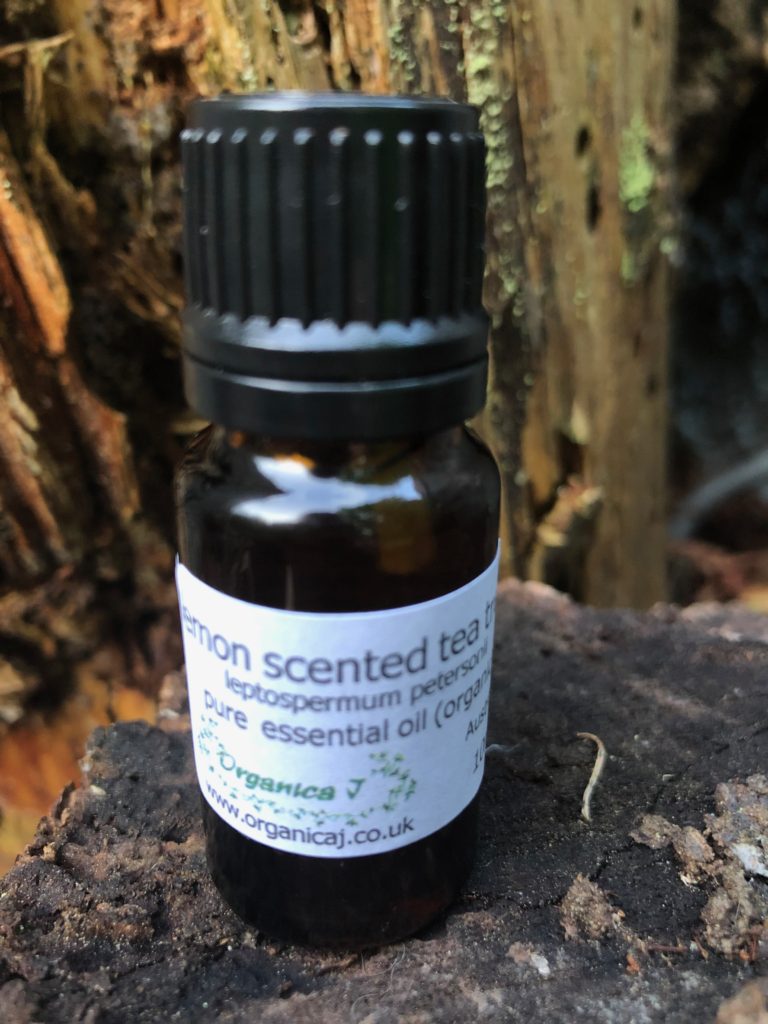 Lemon Scented Tea Tree latin name leptospermum petersonii is a shrub native to Australia, that grows to a maximum size of 4-5 metres high. The species is not actually related to tea tree. The oils is contained in the leaves and twigs and is obtained by steam distillation. It is colourless or yellow in colour.
Here are what I would like to include as my top 10 uses for Lemon Scented Tea Tree. Remember always to dilute the oil in a suitable vegetable/carrier oil before any use on the body, and also that with aromatherapy less is always more with essential oils.
Calming and relaxing.

Clears and focuses the mind

.

Uplifting, anti-depressive

.

It is a helpful anti-fungal
Deodorising and air purifying

.

Useful for household cleaning
Can be a good immune booster

.

Powerful insect repellant
Helpful for coughs and colds
Useful for muscular aches and pains
If you feel that lemon scented tea tree would be a useful oil for you, you can buy it here. There is also available a full range of other aromatherapy essential oils, with information on their uses available in the essential oil category on the website. If you require further information on any oils, feel free to contact us by email or phone.
For using essential oils for specific or complex medical problems always contact a qualified aromatherapist or your GP.