I wrote a blog post two years ago, about aromatherapy for loss and grief, but because of what I personally have been through along with most everyone else in the UK and indeed the world this year, it was time to rewrite it and revisit this important topic. Aromatherapy is an extremely gentle, but powerful tool when loss and grief is present.
I have obviously faced big challenges with the business in this difficult climate, BUT I am SO lucky to have incredible customers, who have supported me throughout with their custom. Thank you SO MUCH!! I will continue to work hard to provide the products and support that you all need to the very best of my abilities.
Using Aromatherapy Gives Back So Much
However business has not been my main focus this year. We lost my dearest Mother In Law, Hazel ( who was one of my closest friends) last month through cancer. She got a terminal diagnosis in November last year. I have used all my knowledge with aromatherapy & my products to support where it was wanted. I am also in the final days of my two year course in Calmology (with an amazing teacher, Sandy Newbigging), and I had the absolute joy of doing twice weekly online meditation sessions with Hazel, and my daughter (who is at the other end of the country) throughout lockdown this year. When the rules allowed, I gave Hazel foot massages using oils in the blend and also using a diffuser. After so long without a loving touch, it was so fabulous to see her enjoying these sessions. This was one of the most special things that I have ever been able to give with my skills – I am very grateful for them.
So after this personal loss, and all the loss of all different kinds that is going around us all each day, it is incredibly important to take time to look after ourselves and also support each other. Aromatherapy (and meditation) are the most fantastic 'tools' we can have in our tool box, in my opinion. So here are some blends – aromatherapy for loss and grief. I have included some more blends to give you a wider range to choose from here, but of course you can make up your own blends too.
Roller Balls and Diffusers
I have used my diffuser (I absolutely love my new electric diffuser!) not just when I am taking time for myself at the end of the day, but use it when I am in meetings with clients, sometimes when I am working in the office at the Mac as I am now, when I am doing my course. In short, whenever I feel it would be supportive, instead of waiting for a time when I am not working/laying aside time for myself, as this I have found narrows down the time that is available for self-care. You can bring it in during your day too, this is why I added the two pulse point roller balls to my range, so your aromatherapy is portable and accessible at most times during the day for you, where it may be not so suitable to use a diffuser. (I am developing more roller ball blends right now)
You can choose from Restful Evening (helpful to relax, release tension, and also to aid sleep at the end of the day) or Nervous Exhaustion (supports you to de-stress and balance). They safely blended for use on the skin and are in a 10ml Roller Ball for easy application to the pulse points These are wrists, behind ears, at base of neck at the front. I would recommend using only two sites, wrists and front of neck. Only a little is required on each application – less is more, with this effective approach to aromatherapy. I also recommend at night a little on front of top of chest – for extra inhalation too.
Both the Restful Evening and Nervous Exhaustion blends are also available as a Aromatherapy Bath and Body Oil (50ml) for using in your bath, after your shower, for a body moisturiser or for massage (self massage or with your friend or partner). I have found that a self massage of hands, feet, neck and shoulder area is incredibly soothing. Even if you have body restrictions reaching feet, it is often possible to work with your hands. I have a video here that shows a self hand massage. It is not necessary (although fabulous when possible) to have someone to do it for you.
Comforting Aromatherapy Blends
If I was asked to use a single oil for use for grief and loss I would choose from this list: neroli, rose otto, roman chamomile, petitgrain, cypress, frankincense, clary sage, lavender.
Having mentioned all the individual oils I would reach for, it would be much more normal for me to use a blend. I am deliberately using low levels of essential oils, when faced with these emotional circumstances (as I mention above) it is definitely a case of 'less is more' with essential oils. The first choice of essential oil blend would probably be 1 drop rose otto, 2 drops frankincense, 1 drop cypress. Use in a diffuser, or oil burner. Alternatively the way I prefer to use a pure essential oil blend is on a tissue by my pillow overnight.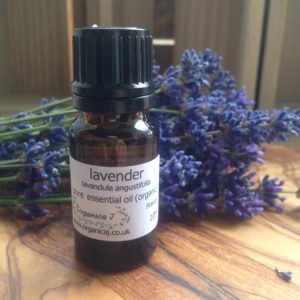 If you prefer a blend for use on the body, mix these essential oils with a carrier such as jojoba or evening primrose oil (10ml). If you have a good quality olive oil in the cupboard that is great too for using on the body. I recommend to clients to use a blend with carrier oil on the upper chest area, gently rubbed into this area of the body before sleep. Then again, if you wish to use it during the day, especially when you are feeling very affected with grief. As I mention above with my own pulse point roller balls, many people also like to use a blend on the pulse points on the wrists. You don't have to have a roller ball to do this, just apply a tiny amount of the blend using a clean finger onto the pulse points.
Another helpful blend would be 1 drop neroli, 2 drops lavender, 1 drop roman chamomile. Or 1 drop rose otto, 2 drops petitgrain, 1 drop clary sage. Use these blends in the same way as suggested above.
Aromatherapy Blends Are As Unique As You Are
My recommendation for aromatherapy for loss and grief would be to use a blend that you like the smell of very much,and the gentle, comforting fragrance will soothe you when you need it most. For an 'off the shelf' ready made blend, you could find our Aromatherapy Bath & Body Oil Restful Evening which contains lavender, rose geranium and roman chamomile, very helpful indeed.
Everyone reacts differently and copes with grief and loss in a different way, there is no textbook way to manage it. The joy of essential oils is there are so many different oils to choose to suit our differing needs and when you blend them together they give a more powerful synergy – and create a completely new fragrance. You can tweak the amounts of each essential oil in the blends to, which will create yet another fragrance. Find an oil or blend that really resonates with you right now. Be aware also as you journey forward through processing these emotions, you may be drawn to different oils or blends, and I would recommend that you listen to your own inner guidance on this.
Choose What is Right for You
In this article I have spoken solely about a self-help aromatherapy approach to grief and loss. Some of my clients first came to see me for aromatherapy massage because they were looking for help and support with their emotions. Again, you may find yourself attracted to different therapies. Find the one which is most aligned to your own individual needs, but you could find therapy and/or counselling extremely helpful. Talking about your grief and loss to sympathetic friends/family members or a trained professional can be greatly comforting.
Be gentle with yourself, and take time to take care of yourself at all times. This is true for everyone, but especially for those who care for others, as they often do not see themselves as a priority, but ideally to care for others, we firstly need to be ok ourselves.
If you have a complex medical history/medications always check with your GP before using essential oils, or ask a qualified aromatherapist